Our team at Oliver C. Joseph is here to serve the drivers in Belleville, O'Fallon, Columbia, Granite City, Scott Air Force Base, Waterloo, and even Mt. Vernon and the nearby Illinois communities. In fact, we work with so many Illinois towns and cities, we decided to create an index of them all. So, if you're looking for a Ram dealer near me, then look no further: You've found Oliver C. Joseph. We're here to provide you with top-of-the-line Ram trucks, including the Ram 1500, the Ram 2500, and even the Ram 3500. If you have any additional questions, please don't hesitate to reach out to us now.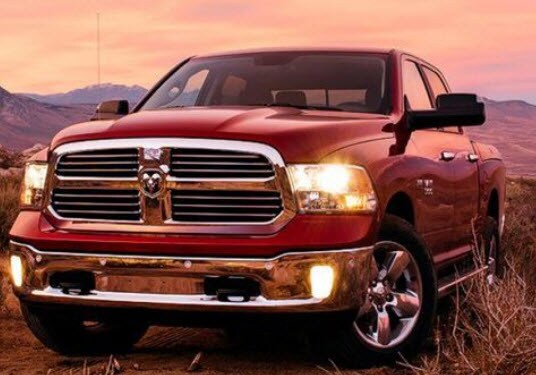 Our Illinois Service Areas
Each article on the right of this page will cover some info about both the relevant community and our Ram services.
Local information: As you start reading, you'll notice that we're talking about what's going on near the area. This could mean history, demographic statistics, events and activities, and respectable restaurants and businesses. Even if you've lived there for years, you could learn more! 
Check out our Ram 1500 inventory today!
Oliver C. Joseph: Then, you'll find that the guide dives into the specifics of your reliable Ram dealership. It'll go over our massive Ram inventory, our streamlined financing process, our state-of-the-art service center, our comprehensive parts department, our money-saving specials, and everything else.
Contact us today: At the end of each service area overview, we've included all the necessary details on how to get in touch with us as soon as possible. In general, there are three ways to do so: you can call us on the phone, chat with us on our website, or stop by our showroom in person. It's quite convenient!
We encourage you to browse these IL service regions today!
Here's what we suggest, and it's very simple. First, find your town, city, or community; next, follow the links on the right; then, read the guide; finally, reach out to us at Oliver C. Joseph to set up an exclusive Ram test drive.
Above all else, don't forget that we're here to serve you, regardless of where you live we enthusiastically serve car shoppers from communities such as Granite City, Scott Air Force Base, Waterloo, O'Fallon, Belleville, Columbia and even Mt. Vernon! Or anywhere else in Illinois. Call us to discover what we can do for you.