After several ups and downs since its founding, East St. Louis, IL, has established itself as a respectable American city, especially due to its continued green development effort. Today, this Illinois city is home to numerous attractions for residents and visitors alike to enjoy. Get your adrenaline pumping with the Rusty Wallace Driving Experience, where you can race around a track. If you're looking for a more relaxing experience, you can head to the Frank Holten State Recreation Area for gorgeous paths and wildlife. For even more beauty, head to Malcolm W. Martin Memorial Park.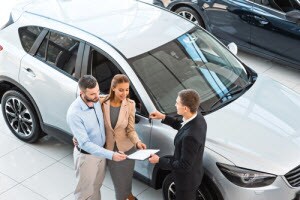 Whether you want to take the family around East St. Louis or just need to go to work every day, you need a reliable way to travel. Few cars are more reliable than a tough Ram vehicle. These trucks and work vans can get any job done, from construction to a family camping trip. If you want to get your hands on one, you need to find a Ram dealer near East St. Louis, IL. Luckily, Oliver C. Joseph is right around the corner.
Oliver C. Joseph
To say we've been around the block a few times would be putting it lightly. Our dealership dates back to 1914, granting us the honor of being one of the oldest Chrysler, Dodge, Jeep, and Ram dealerships in the world. In our 100+ years of experience, we've learned what it means to be a successful dealership. The key is customer satisfaction. We begin every day with the same goal: every customer must leave satisfied. Due to this dedication, we can help find every driver in our community the car they've been waiting for.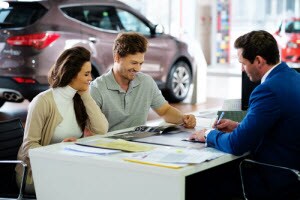 When you're at Oliver C. Joseph, your needs come first. When you're looking for a powerful Ram vehicle, we'll listen to your exact wants and needs to find the perfect car for your lifestyle. To help you narrow down your choices, we'll let you test drive as many models as you'd like.
Check out our Ram 1500 inventory today!
Once you've found the Ram vehicle you want, you can sit down with our financing experts. With their knowledge and respected connections to local banks and lenders, they can find you a fair finance plan that works for you. Whether you want to buy or lease, they can find you an affordable plan for your new purchase.
Even after you purchase one of our vehicles, we can still help you with our fully equipped service center. No matter if you need a simple oil change or post-collision repairs, our team of diligent mechanics can get you back on the road in no time. From tire rotations to engine replacements, they can take care of any repairs or maintenance you might need.
Visit Your Ram Dealer near East St. Louis, IL
Come by our dealership, and you'll find a huge selection of Ram vehicles and more. We keep our inventory fully stocked to ensure we have vehicles that cater to all kinds of different drivers. You can even check out our entire selection online from the comfort of home Our friendly team members are happy to help you find the Ram you're looking for. Remember Oliver C. Joseph when you're looking for the best Ram dealer near East St. Louis, IL. Visit us today to learn more!