The Ram 1500 is a mighty and capable vehicle, but sometimes even the mightiest of us needs to ask for help. In a car, this looks like a light illuminating on your dashboard during your drives around Belleville, O'Fallon and Columbia.
When this happens, it's important to know what your truck is trying to tell you, and what to do about it, so Oliver C. Joseph created this 2018 Ram 1500 dashboard light guide, where we cover some of the most common warning and indicator lights you may see.
Ram 1500 Warning Lights
Warning lights indicate an issue with a system that's crucial to your truck's operation. They range in level of severity, so it's a good idea to know what to do when you encounter one.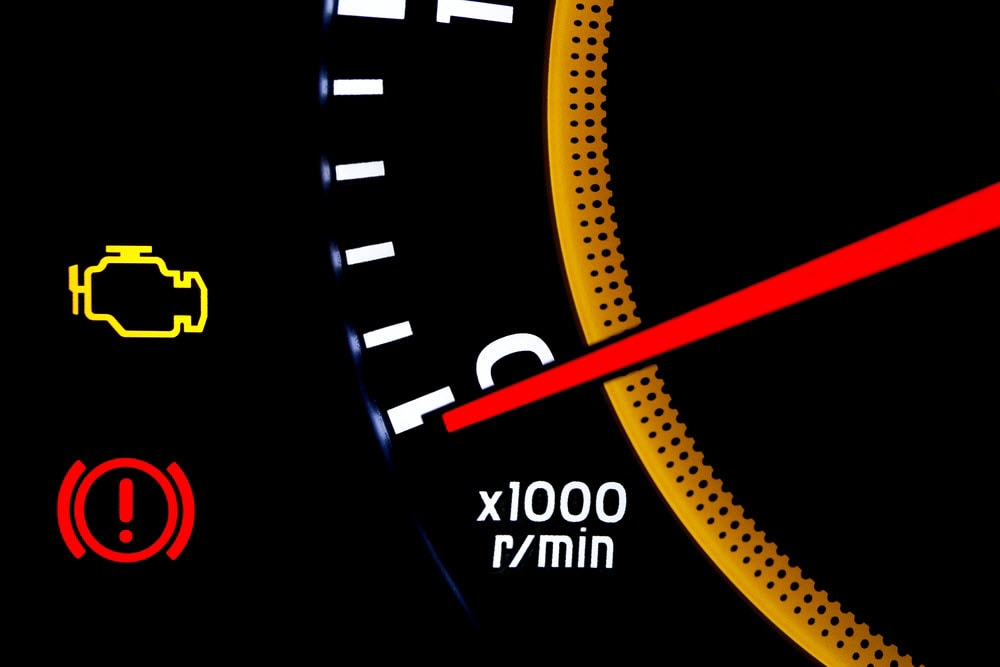 Malfunction Indicator Light (MIL): This light is also known as the Check Engine Light, and is a yellow image of an engine. If you see this light, it indicates an issue with the emissions or engine control system. Your truck will still be drivable, but you should take it to a trained Ram technician immediately to avoid potential engine damage.
Brake Warning Light: If you see a light that says BRAKE check that your parking brake is not applied and that your brake fluid level is at the full mark on the master cylinder reservoir. If both are true, then have your Ram 1500 checked by a technician as soon as possible. Do not continue to drive, because a part of the brake system may have failed.
Anti-Lock Brake (ABS) Light: A yellow ABS in a circle means that the Anti-Lock Brake System is not working properly. The conventional brake system may still operate normally, but the ABS should be checked by a technician. 
Oil Temperature Warning Light: If you see a red symbol that looks like a dipstick in an oil can, your engine oil temperature is high. Stop driving as soon as its safe, turn off the engine, and allow it to cool down.
Charging System Light: If you see a light that looks like a battery, there could be an issue with your electrical charging system. Turn off some non-essential electrical devices like air-conditioning. If the light stays on, see an authorized Ram dealer for service immediately.
Air Suspension Payload Protection: If equipped, this light indicates that you've exceeded maximum payload and load leveling cannot be achieved.
Check out our Ram 1500 inventory today!
Indicator Lights
These lights illuminate to let you know that a particular system is activated and operating correctly.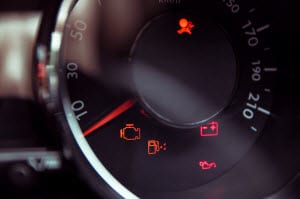 Tow/Haul: If you see the words TOW/HAUL, it means that your truck is operating in tow/haul mode, if equipped
4WD Auto: If equipped, this light, that reads the letters 4WD AUTO, means that four-wheel drive (4WD) auto mode is active, and that your truck is automatically adjusting power between the front and rear wheels to improve traction and efficiency.
Hill Descent Control: If you see the white image of a car travelling downhill with a speedometer over it, Hill Descent Control (HDC) is active, and adjusting engine power to slow and control your downhill speed.
Learn More about Ram 1500 Dashboard Lights
If you see a light that we didn't cover in our 2018 Ram 1500 dashboard light guide or want to learn more about the ones we did cover, contact the service center team at Oliver C. Joseph.
We're always happy to help drivers in the Belleville, O'Fallon, and Columbia areas with all their Ram 1500 maintenance needs, so contact us today!