Have you decided to take the leap and purchase your first car? That's great! Having a vehicle of your own will make your drives around Belleville, O'Fallon, and Columbia that much more exciting.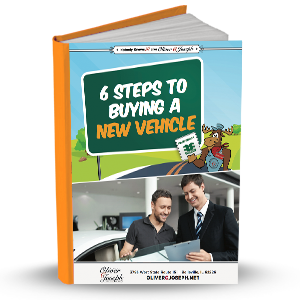 To answer any questions you might have about buying your very first car, our team at Oliver C. Joseph has put together this step-by-step guide just for you!
In our Steps to Buying Your First Vehicle eBook, you'll find out:
The difference between buying and leasing, and which is better for your budget
How to decide which upgrades are best for you in your daily driving life
Where you can find a free copy of your credit score, and why it's important to know ahead of time
Some financial terms that will come in handy when choosing the right financing option
Ready to get started? Simply fill out the form on this page, and you'll be taken right to your free copy of Steps to Buying Your First Vehicle! Happy reading!