The team at Oliver C. Joseph put together this 2018 Jeep Grand Cherokee dashboard light guide, because we've all been there: driving our daily commutes around Belleville and O'Fallon, or having an off-road adventure near Columbia, when we see something light up on our dashboard and aren't quite sure what to do.
This is your car's way of communicating with you, and it's important to know what it's trying to say. In this Jeep Grand Cherokee dashboard light guide, we'll cover some of the most common and important symbols, and what to do when they light up.
2018 Jeep Grand Cherokee Dashboard Warning Lights
Warning lights indicate that a vital system within your Jeep Cherokee may have malfunctioned. Give them prompt attention.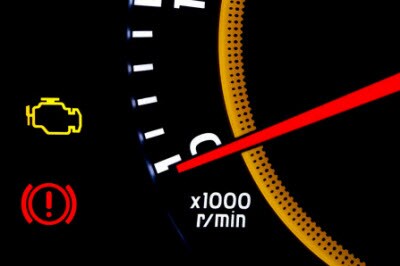 Check Engine Light: If you see a yellow light that looks like an engine, there could be an issue with your engine and/or automatic transmission control system. If the light stays solid and lit, have it checked by your local Jeep technician as soon as possible. If it's flashing, the condition may be serious and could lead to severe engine damage. Contact your local technician immediately.
Anti-Lock Brake System (ABS) Warning Light: A yellow "ABS" in a circle means that the Anti-Lock Brake System is not working properly. The conventional brake system may still operate normally, but the ABS should be checked by a technician. 
Oil Pressure Warning Light: If a red image of an oil can illuminates, you may have low oil pressure. This could mean you need to change or add more oil, or that something has malfunctioned. When you see this light, pull over as soon as it's safe to do so and call your local Jeep technician; it may not be safe to drive.
Oil Temperature Warning Light: This red light looks like a thermometer above an oil can. Your oil may be too hot, so pull over as soon as it's safe to do so and turn off your engine to allow your oil to cool down.
Electronic Stability Control (ESC) Active Warning Light: A yellow light that looks like a car driving along squiggly lines indicates that you're experiencing a low traction event and ESC is kicking in to help.
Indicator Lights
Indicator lights let you know that a particular system is active and working properly.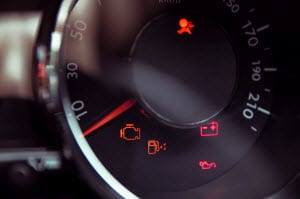 4WD Low Indicator Light: If your car is in 4-wheel drive Low mode, you'll see a yellow light that reads "4WD LOW."
Hill Descent Control: This white light looks like a vehicle going down a slope and means your Hill Descent Control System is activated.
Cruise Control Set Indicator Light: A green image of a speedometer indicates that the cruise control is active and set to your preferred speed.
LaneSense Indicator Light (if equipped): A green light with the image of a car veering from its lane means that LaneSense is active. If this light is solid white, it's inactive. If the image is yellow instead of green, the LaneSense system has detected you veering from your lane and is gently steering you back in line.
Jeep Grand Cherokee Dashboard Lights: Seeking Service
If you notice any of the warning lights we listed in our 2018 Jeep Grand Cherokee dashboard light guide-or even any that we didn't include-during your drives around Belleville, O'Fallon, and Columbia, the Service Center at Oliver C. Joseph is nearby and here to help. Contact our Jeep service center today!