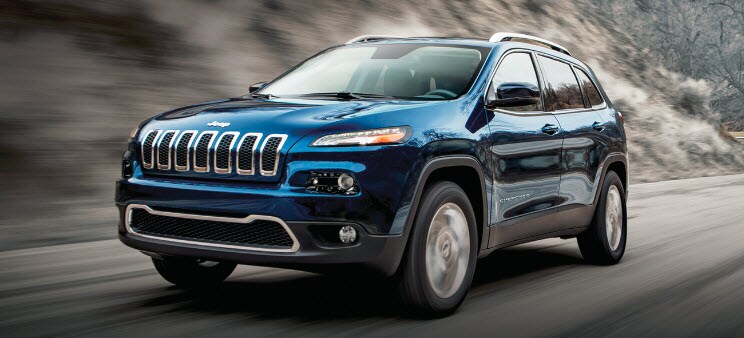 Your dashboard lights are an essential part of your car's systems. They're in a very real way the means by which your car speaks to you. They tell you that something is working right, like activating your cruise control, or they tell you that something is wrong, like the notorious check engine light.
Of course, nobody across the O'Fallon, Belleville, or Columbia regions wants to see an unexpected light show up on their dashboard. Why spend hours digging through your owner's guide when you can just keep a reference guide handy? Check out this list of the most common 2018 Jeep Cherokee dashboard light warnings you might see, and where to go for help dealing with any problems that arise.
2018 Jeep Cherokee Dashboard Lights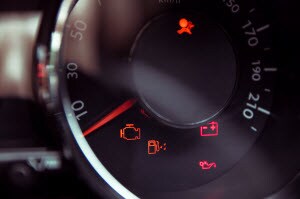 There are two kinds of 2018 Jeep Cherokee dashboard lights: those that let you know something's working, and those that tell you something isn't. It really is that simple. You don't have to worry about a light that lets you know everything's fine-a speedometer, for example, is just telling you that your cruise control is active and everything's working like it should.
The lights you really need to worry about are those that are warnings, telling you there's a malfunction somewhere. These can indicate conditions that make it dangerous to drive and you should get them addressed right away.
Airbag Light
A picture of a circle in front of a passenger lets you know that your airbag system isn't working the way it should. If you are in an accident, your airbags may not deploy. This light comes on for a few seconds when you first start the car, but it should go off. If it doesn't, get it checked.
Brake Light

The word BRAKE tells you there is a major problem with your brakes. The car is dangerous to drive like this. You should pull over and arrange to have your car towed to the nearest service center. It's different than the ABS light, which usually means your brakes will work, but your antilock braking won't function. In this case, you should drive to a service center.
Oil Pressure Light
If you see what appears to be a picture of an oil can or an old-fashioned oil lamp, that's letting you know that you're low on oil. You need to pull over as soon as you can, shut off the car, and get the oil filled to recommended levels.
Engine Temperature

If you see a picture of a red thermometer, this is letting you know that your car is running hot. You need to pull over and let it cool down. You'll need to have a mechanic check your coolant levels and system.
Charging System
If you see a picture of a battery, it's telling you that your car isn't holding a charge. There could be an issue with the battery itself, it could be a charging belt, or it could be something in the alternator. Whatever the cause, if you keep driving your car, you may lose power.
Call Oliver C. Joseph for Help
If you happen to be in the Columbia, O'Fallon, or Belleville areas and you see any 2018 Jeep Cherokee dashboard light about which you're uncertain, call Oliver C. Joseph for help.