If you're a driver in the Belleville, O'Fallon, or Columbia areas, you've certainly heard of the term automotive maintenance. However, with so much involved, you might be unsure as to what maintenance your car needs, and when.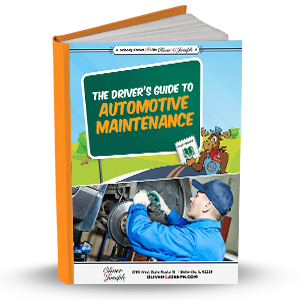 That's why our team at Oliver C. Joseph has put together this free eBook, The Driver's Guide to Automotive Maintenance, so that you can have all the information you need on keeping up with your vehicle's maintenance, right here in one place, such as:
How to perform regular visual checks to keep the body and engine of your vehicle running smoothly
Simple tricks on how to know what to look for under the hood of your car for leaks or part replacements
Which procedures are standard when bringing your car into your auto service center for routine maintenance
Ready to get started? Simply fill out the form on this page, and you'll be redirected to your FREE copy of The Driver's Guide to Automotive Maintenance. Happy researching!