When you purchase a Ram truck in the Belleville, O'Fallon and Columbia areas, you can be totally certain that you've chosen a supremely capable vehicle. Not only will you have exceptional power, but massive towing and off-road capabilities as well.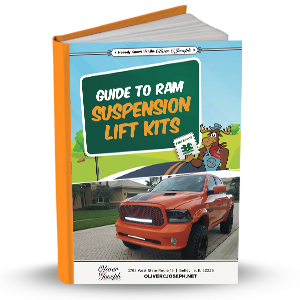 However, your stock vehicle isn't the end all be all. One of the things that makes Ram trucks so versatile is their capacity for upgrades. If you'd like to customize your truck to better fit your sense of adventure, you can do so anytime.
One such upgrade is the suspension lift kit, which has been a staple of off-roading for years. Our team at Oliver C. Joseph will go over what sets the lift kit apart from other enhancements in the following guide. In this eBook we'll cover some important topics like:
Body vs. suspension lifting
Lifting vs. leveling
Best type of suspension lift kits for your lifestyle
Benefits of suspension lift kits
After you've finished downloading and reading your personal guide to suspension lift kits, be sure to print out the special coupon to receive cash off your next new vehicle purchase with our team at Oliver C. Joseph!
What are you waiting for? Download and start customizing your Dodge Ram truck today!