Every driver in O'Fallon, Columbia, Granite City, Scott Air Force Base, Waterloo, and Belleville deserves a high-quality vehicle that's loaded with great features. However, the right vehicle for you can be hard to come by if you don't have access to the right car dealership.
 Any car dealer that's worth your time will offer several characteristics, including a commitment to reliable service and a great selection of vehicles that makes finding your perfect car quick and easy. Have you found yourself wondering, How can I find the best Dodge dealer near me? If so, find out why your best solution is visiting Oliver C. Joseph and browsing our vast inventory of new and pre-owned vehicles.
If you're ready to get behind the wheel of a new car, then it's crucial you shop at a dealership that features a legacy of comprehensive services. While many dealerships promise dedication to its customers, none fulfills this promise like Oliver C. Joseph.
History of Our Dodge Dealership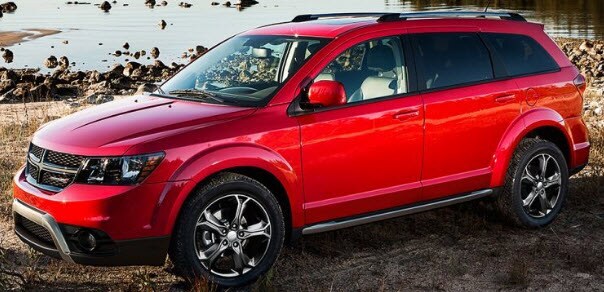 Our dealership first opened its doors in 1914 when our founder was only 24-years-old, and since that time, we have been proud to serve car buyers from communities throughout Illinois. We believe that every car shopper deserves a rewarding dealership experience, and if you choose to shop with us, we'll do everything that we can to help you find the car, truck or SUV that's right for you.
In addition to our more than 100-year history of successful customer service, the benefit of visiting our dealership is being able to choose from one of the best inventories of new and pre-owned vehicles in the country. Our lot features some of the top Chrysler, Dodge and Jeep vehicles on the road, including popular options like the Durango, the Grand Cherokee and the 300 Sedan.
Visit our dealership and tell us about your needs so that we can help you find a top-quality Dodge sedan, truck, or SUV.
Reasons to Shop with Oliver C. Joseph
While our dependable service and inventory of irresistible Dodge vehicles are two great reasons to shop with us, they aren't the only benefits you'll receive by visiting Oliver C. Joseph. For instance, at our dealership you'll have access to useful dealership services and one of the best team of employees you'll find.
Right when you walk or drive onto our lot, a member of our sales team will greet you and help you browse our inventory for the Dodge models that match your budget and your desired features. If you've chosen your next car and are ready to make a purchase, you can stop by our finance department and learn about what loans and terms are available to you. Also, whether you purchased your car from us or not, you can schedule maintenance with our excellent service department.
Paying a visit to our Dodge dealership is a great choice if you're looking for comprehensive services and a compassionate staff.
Find a Dodge Dealer near Me
As you can see, your best option when you've been looking for a Dodge dealer is Oliver C. Joseph. We've served car buyers from Granite City, Scott Air Force Base, Waterloo, Belleville, O'Fallon and Columbia for more than a century, and we are excited to work with you, whether you're looking for a new Dodge vehicle or need repairs for your current Dodge. Give us a call today!