Join Oliver C. Joseph for a matinee viewing of Disney's Incredibles 2 MORE INFO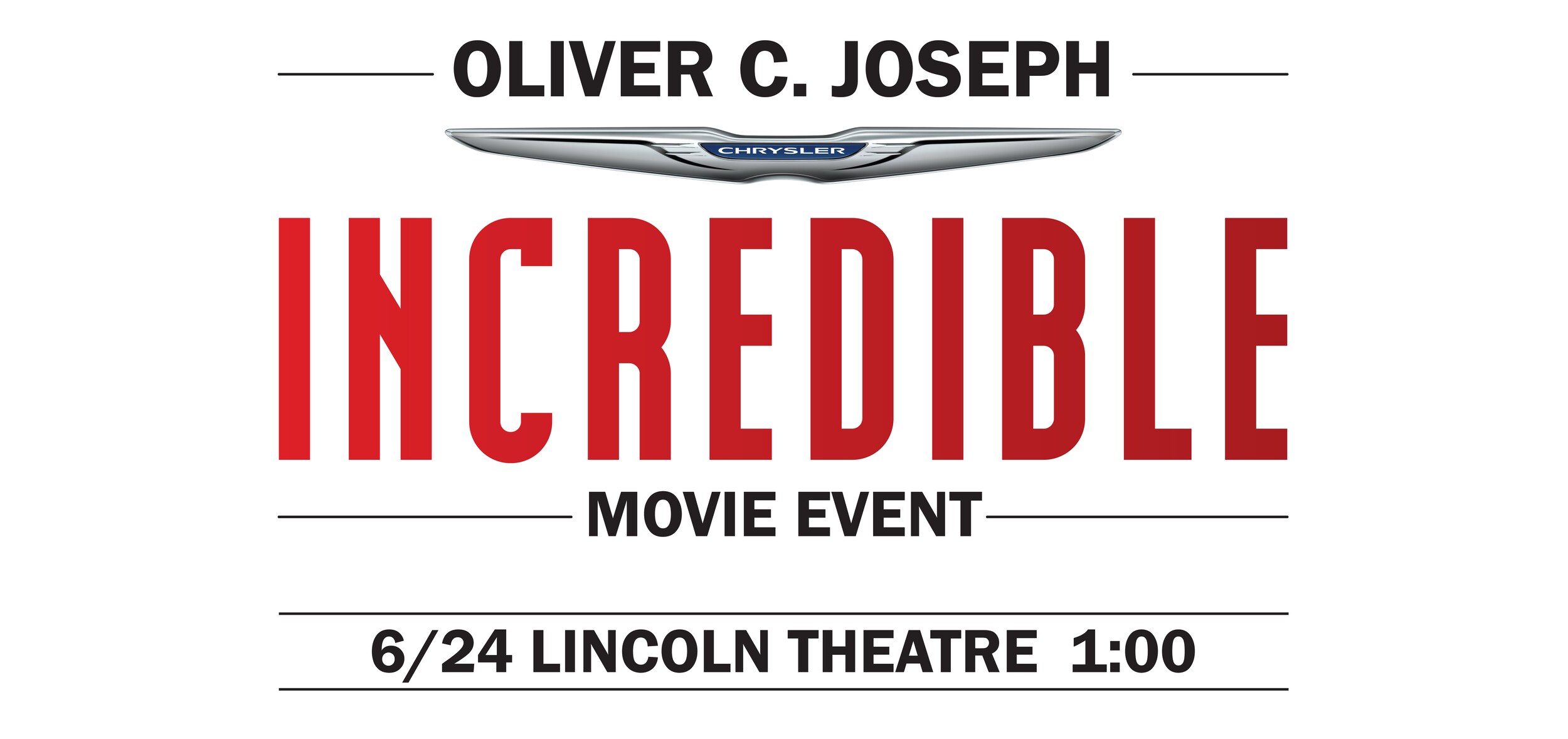 Things to do in Belleville, IL
Welcome to the Olive C. Joseph Chrysler Dodge Jeep Ram community events page. We complied this list of events so our customers in Belleville can be more aware of what's going on in the local community.
We hope you enjoy reading this page and come back each month to see the new happenings around the town!  
Events 


Sun, August 12, 2018
11:30 AM - 12:30 PM CDT
Join Katy's Kitchen for Sunday Brunch
5 course plant-based meal + cocktails
Healthy + Decadent food, homemade fresh cocktails
Menu sourced from locally grown produce + STL vendors
Dietary restrictions easily accommodated
Day of the Dog: Run, Walk or Jog 5K & 10K -St. Louis
Sun, Aug 26, 2018, 7:00 PM -
Fri, Aug 31, 2018, 10:00 PM CDT
Sunday, August 26th, 2018 is National Dog Day! To help celebrate, we are hosting our third annual Day of the Dog: Run, Walk or Jog 5K & 10K! We invite you to complete a 5K or 10K anytime in August, for, or with, your favorite four legged friend. 15% of every registration will be donated to Freedom Service Dogs of America.
Midwest African Student Organization Conference 2018  
Fri, Aug 31, 2018, 6:00 PM -
Sun, Sep 2, 2018, 9:00 PM 
MASO is a three-day event that is geared towards discussing the major problems of the African continent and coming up with solutions on how to effectively break the common stereotypes associated with the African continent. It's a mixture of discussions, social interactions and entertainment all in one weekend. This conference will help you build better leadership within your respective organizations, attain a better understanding of Africa and the African diaspora, and create long-lasting friendships and professional relationships.