Your vehicle relies on many different systems and components for its operation and safety, but one of its most important aspects is the braking system. Your brakes make your vehicle stop safely, so a fault within any of your vehicle's brake components could result in serious injury for you or anyone else in your path.
If your brakes aren't performing like they should, there are many possibilities for what the problem could be. To get them repaired properly and safely, you'll need to find a skilled and reputable team of service technicians near you, like those at Oliver C. Joseph.
Signs You Need Your Brakes Replaced
How Do Brakes Work?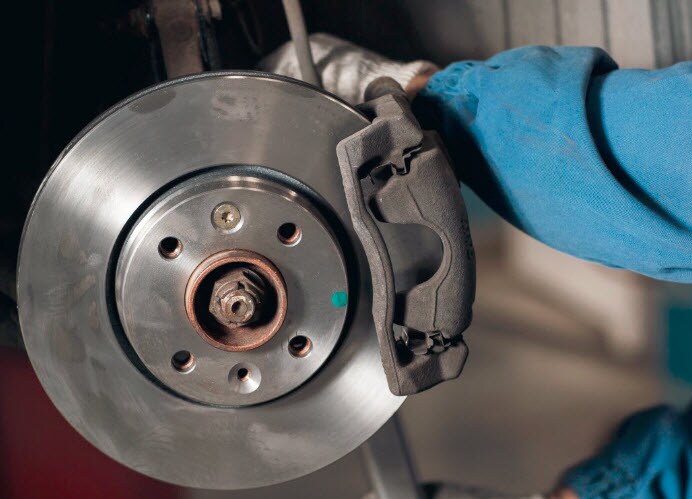 Before you can understand your brake repair, you need to know more about the way your braking system works. You know that stepping on the brake pedal helps you stop, but there's a lot more that goes into this process than you realize.
As soon as you put pressure on the brake pedal, the hard-wearing material on your brake pad clamps onto the brake disc and creates friction to slow it down. In a car with rear drum brakes, there's a brake shoe inside the wheel hub that presses against the wheel to slow the car down.
If your vehicle is traveling at a decent speed, it builds up a lot of energy and heat. Your brakes can reach temperatures above 950 degrees, which is why it's so important that they're in the condition they need to be to withstand this stress and do their job properly.
Even a small fault in this process can dramatically impact your vehicle's stopping power, so it's vital to know the signs that your vehicle is in need of a brake repair:
A spongy brake pedal.
A low brake pedal.
Pulling to either side when braking.
Squealing from your brakes.
If you notice any of these warning signs, make an appointment with the service technicians at Oliver C. Joseph to have your brakes checked and repaired.
Brake Repair near Me
If you're in need of brake repair near Columbia, O'Fallon, or Belleville, you can count on the expert service technicians at Oliver C. Joseph. We have years of experience with many brake repairs and replacements, so whatever your vehicle needs, we can get the job done.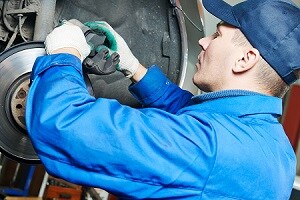 Because your brake pads endure heavy wear and tear, replacing them is the most common brake repair you'll encounter. These pads are made to wear down from the continuous friction against the disc, so they will likely need to be replaced much sooner than other brake components.
You may be tempted to replace or repair your brakes yourself, but this can be difficult without the proper tools. Our service technicians are equipped with the best equipment and technology for brake repair and other services, so you know that they can handle the work. They can also identify any minor problems that you may miss, so it's always a safer bet to have a professional do the work.
Schedule Your Brake Repair Appointment at Oliver C. Joseph
If it's time for your brake repair or service near Columbia, O'Fallon, or Belleville, call or visit the service technicians at Oliver C. Joseph. We're here for all your service and maintenance needs, including brake repair, so stop by today to schedule your appointment!