Dear ole Dad works hard for his family, day-in and day-out, so let's give him one to remember this Father's Day! We found some places Dad will love in the Greater St. Louis area. Go to all three, and he's sure to have the best day ever.
Shave and a Haircut….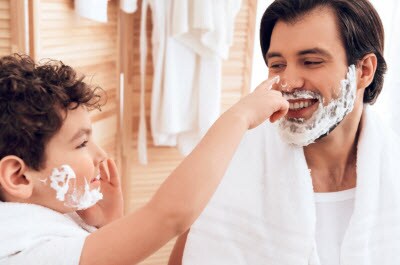 If you want to give dad one of the closest shaves of his life, the male grooming experts at Masters® Shave & Grooming Co. are the people to see. They provide specialized services every man needs to look and feel his best, in a personalized setting where the barbers know your name.
Get him the Master's Signature Shave, to see what a real shave should feel like after years of using disposable and electric razors. This traditional straight razor shave includes a hot lather, steam towels, and aromatherapy. They also offer personalized haircuts and facial services.
Each service is capped off with a complimentary neck and shoulder massage by request. Visit them on Facebook for pictures of their success stories and the occasional trivia contest.
Play Time
Next, it's time to play as you head over to Wacky Warriors Paintball. This is a true gift for Dad's inner child, and a great way for him to let off some steam. They've been in the business for over 30 years, and have 18 playing fields to choose from.
Players can reserve a private party, join a tournament on the air-ball fields, or stop by for open play all weekend long. Get the full wilderness experience and go to battle on the wood-ball field, or take a more regal turn on the 2-story Castle field.
Check them out on Facebook for photos of their favorite groups, and information on different fundraisers they're a part of around town.
Good Food and Good Beer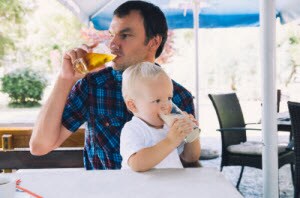 Finally, refuel with a quality steak, and let Dad celebrate his victory with a home-brewed craft beer at 4204 Main St. Brewing Company. Opening its doors in 2014, 4204 Main St. Brewing Company brought brewing back to Belleville for the first time since the 1980's.
Come by for dinner and try the hand-cut 22-24-ounce Bone-In Ribeye, grab a growler to go, or hang by the fire pits in the outdoor beer garden. You can even relax in the beer hut or play some outdoor games like horseshoes or bocce ball, all while sipping one of their craft brews and enjoying good company.
We recommend the award-winning Oktoberfest Pale Lager, a full-bodied, rich, toasty, and slightly sweet autumnal brew. Follow them on Facebook for new beers, happy hours, and events.
Give Dad a Great Day
For Father's Day, there's no better gift than some quality time. So, mark your calendars, make your reservations, and get ready to give Dad a day he won't forget.