Food trucks are a fun lunch option for a quick bite during work, or at a local festival or special event. If you're looking to track down some of the best food trucks in the Belleville area, check out these three that we can't get enough of.
Guerilla Street Food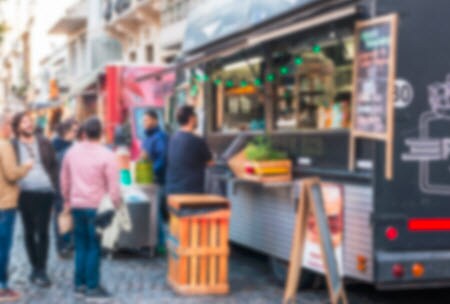 Guerilla Street Food (GSF) is aptly named for the underdogs with zealous persistence and unwavering passion. Born from Filipino heritage and a well-rounded culinary pedigree, GSF brings southeast Asian cuisine to St. Louis by putting a creative twist on traditional dishes.
If it sounds familiar, it could be from their segment on Diners Drive-Ins and Dives with host Guy Fieri. They also came in at number 25 on the list of "101 Best Food Trucks in America" from The Daily Meal.
While their menu selection may vary by the day, we can give you a taste of what to expect with some past favorites.
We couldn't get enough of the Sisig Taco. This crispy wonton shell is stuffed with local pork ear, tongue, and belly, fresh ginger, garlic, and chilis, and topped with cured egg. The Beef Bistek is great too. It smothers local shaved beef in lemon soy, garlic, pepper and onion, and serves it over steamed local jasmine rice.
Check them out on Facebook to see where the truck's going next and to learn more about their two stationary locations.
Seoul Taco
Seoul Taco brings Korean, Mexican, and Soul food together into some fun, tasty, and affordable dishes. When they roll around your neighborhood, try the Gogi Bowl.
This dish tops sesame vinaigrette salad mix with fried egg, green onions, carrots, sesame oil, rice, and spicy Gochujang pepper sauce, plus your choice of meat or tofu.
If you're on the go, their walking tacos are delightful. For just $8, you get three tacos, stuffed with sesame vinaigrette salad mix, green onion, crushed sesame seeds, Seoul sauce, and a wedge of lime and your choice of steak, chicken, spicy pork, or tofu.
They also made the list of "101 Best Food Trucks in America" from The Daily Meal, coming in at number 77. Track down the truck, or, if you want the food to come to you, order out for delivery.
Find them on Facebook for truck locations and mouth watering pictures of their dishes with funny captions.
Destination Desserts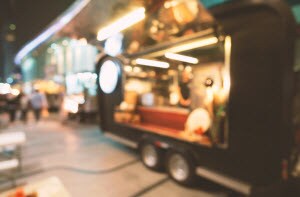 For dessert, we bring you a sweet treat with Destination Desserts. This truck is a non-profit organization that sells "sinfully" good cookies, cupcakes, brownies, and more, while providing jobs, training, and other opportunities for people with head injuries and cognitive learning conditions.
The cool thing about this truck is that, while you're enjoying their tasty confections, you know that you're helping a good cause, because 100% of their proceeds go to the Center for Head Injury Services.
If you need a suggestion, their Turtle Brownie is one of our favorites. This rich chocolate brownie is filled with pecans and topped with caramel, chocolate drizzle, and more pecans. The confetti cupcake is also a fun treat that bakes rainbow sprinkles into vanilla cupcakes for a burst of color, and then tops them with buttercream and even more sprinkles.
Follow them on Facebook to track them down and get updates on their daily menus.
Track Down These Trucks
Whether you want a savory dish or a sweet treat, these trucks are sure to delight. Head on over to their Facebook pages to see where they're going next and give them a try!