Kansas City is known for its exquisite barbeque culture. What if we could tell you that you could get tasty barbeque without having to travel the whole way to Kansas City? Read ahead to learn more about three Kansas-City-inspired barbeque joints that are located right in Belleville, IL.
Beast Craft BBQ Co.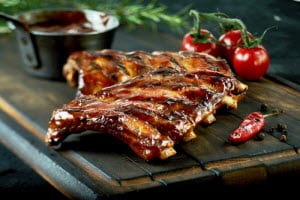 At Beast Craft BBQ Co., their top priority is hand-crafting the best possible BBQ. To do this, they start out by using only the highest-grade meats on the market. Then, they use only their hands, their hearts, and their respect for the animal to cook the meats to perfection.
You can choose to dine in, take out, or order in bulk. Beast Craft BBQ Co.'s menu is constantly changing, but typically, you can find Duroc pulled pork, prime brisket, turkey breast, and fresh kielbasa. Pair any and all of these meats with house-made sides like pit beans, potato salad, or smoky bacon mac.
Hicks Bar-B-Que Company
As a family-owned and -operated barbeque restaurant, Hicks Bar-B-Que Company specializes in making quality food that can be shared with your loved ones. This restaurant smokes their meats for upwards of 14 hours using southern Illinois apple wood to get just the right flavor.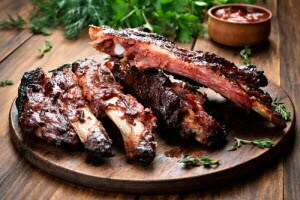 Bring a friend in Hicks Bar-B-Que Company for a Pit Specialty, which includes a sandwich featuring any of their house-smoked meats. Choose between pulled pork, pulled chicken, beef brisket, or smoked turkey breast. Have a family party coming up? Get Hicks Bar-B-Que Company to cater!
Righteous Pig BBQ
Righteous Pig BBQ, located in downtown Belleville, prides itself on using an old-fashioned barbequing method that really pays off. At this barbeque joint, their wide selection of meats—including pulled pork, pulled smoked chicken, beef brisket, turkey, and more—are cooked using charcoal rather than natural gas.
Charcoal paired with wood gives meat that smoky flavor and juicy tenderness that makes barbeque so desirable. Pair any of their meats with cole slaw or a pickle sampler, or buy your favorite meats by the pound for your next family get-together.