Every year as Valentine's Day approaches, couples across the country are unsure as to what to get their special someone. Flowers? Dinner? A trip? What could possibly be enough to show your significant other just how much you care?
Not many couples, however, are like one local Belleville husband and wife: Tom and Marilyn Boschert. Since 1967, Tom has given Marilyn a charm in the shape of a heart for Valentine's Day almost every year.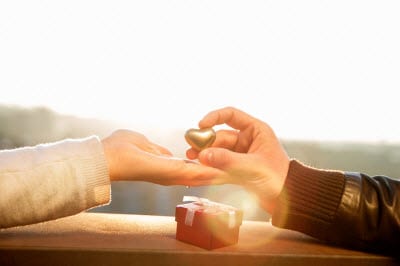 Now, 61 charms later, Marilyn has a bracelet and necklace full of charms from over the years. While most of them are heart shaped, none are the same, and many are engraved with different milestones in their lives together.
Valentine's Day Gift Ideas in Belleville, IL
While the Boscherts certainly have a special Valentine's Day tradition, you might be wondering how you can start your own. Here are some gift ideas we've come up with in the area:
Sticking with the Classics: Flowers
Many of our significant others want nothing more than a beautiful bouquet of flowers for Valentine's Day. For the best floral arrangements in Belleville, check out Grimm & Gorly. Having been in business for over 100 years, this company knows the ins and outs of flowers and bouquets for any occasion.
Satisfying Your Sweetie's Sweet Craving: Cupcakes
Who doesn't love a good cupcake? Consider sending your honey a delicious cupcake from Cupcakes Too, home to the best cupcakes in Belleville. Choose from a variety of flavors, like chocolate chip cookie dough, coconut cream, and even gluten-free and sugar-free options!

Skate into Your Loved One's Heart: Roller Skating
Bet you didn't think of this one! Why not take your S.O. (or potential S.O.) on a roller-skating date? Fun Spot is hosting a Valentine's Day Sk8, where you can bypass the stiff restaurants and violins and just be yourself and have fun with your favorite person. Or make it a group night out with friends or the whole family!
With plenty of options in Belleville, you're bound to start a great Valentine's Day tradition. Whether it's bracelet charms, skating dates, or cupcakes, you can show your loved one just how much you care with any of these great choices.