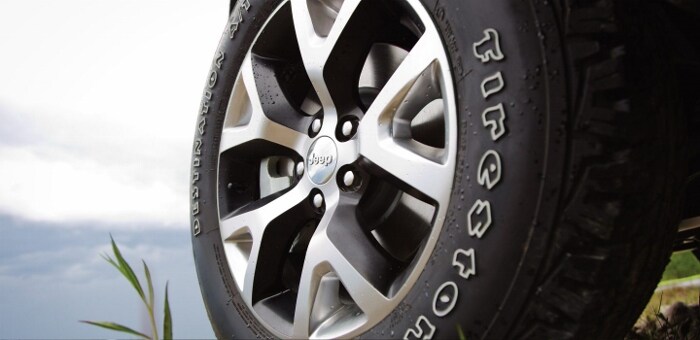 The modern Jeep® Cherokee as a crossover SUV made its debut in 2014. It received rave reviews, but some people were also taken back by the unconventional design. The styling change continues as spy shots reveal a look into the upcoming 2018 Jeep Cherokee.
The new model will see a mid-cycle refresh. One of the changes immediately noticeable is that the running lights and projectors appear to fuse together as a single unit. This change will put the design on par with the rest of the Jeep lineup. This modification has not been confirmed, as the frontal area of the vehicle was camouflaged in the spy photos; however, the area does have a bigger bulge compared to the current Jeep Cherokee.
The rear has also been camouflaged, suggesting there may be new design cues in that area, too. It should also be noted that the license plate has been repositioned and is now right in the middle of the backdoor.
It is not known if there will be mechanical updates, though some suspect the new option for a nine-speed automatic transmission, which is already available for the 2017 Jeep Renegade.It has also been rumored that the 2018 Jeep Cherokee will receive the Trackhawk engine. This is a more powerful variation of the V6 engine in use for the
2017 Jeep Cherokee
.
Early prototypes spotted were also seen with a plethora of sensors and radars at the front and rear. This suggests there will be plenty of new upgrades in the safety tech department.