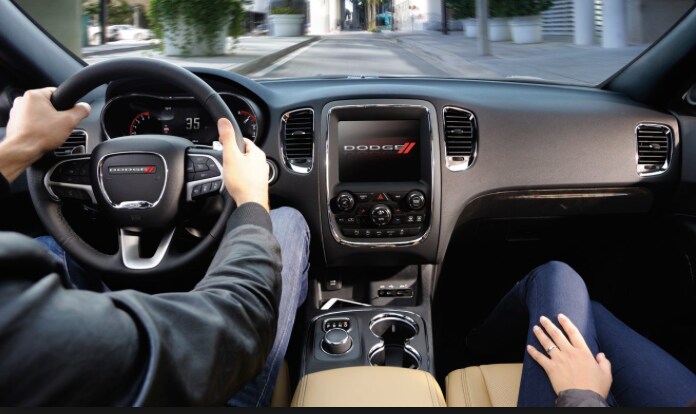 The Dodge Durango has had a long run. It is one of the few models that was introduced in the 1990s that is still around today. This SUV is a popular summertime choice if you are traveling with a family in tow.
What makes the
2017 Dodge Durango
so formidable? For starters, it is designed with family in mind. This is evident in several of its technology upgrades. This includes a memory system that allows two different storage settings for the radio station, power driver seat position, and power tilt. This allows two drivers to easily switch back and forth, making it ideal for couples. The memory also enables personalized settings for pedal and steering wheel positions.
The key fob has also been updated, allowing the user to unlock the door with a simple pull of the handle. The rear passenger seats are fitted with a dual-screen entertainment system. The system includes 9-inch screens and Blu-Ray players.
This model year is also updated with rain brake support. When the windshield wipers are activated, the system shuttles water away from the brake pads.
On the same subject, the 2018 Dodge Durango is also set to be released in our
Dodge dealership near O'Fallon, IL
, in the fourth-quarter of 2017. This model year will be fitted with a 392-cubic-inch V8 engine. With the capability to produce 475 horsepower and 470 lb.-ft. of torque, this SUV will be the most powerful of its kind. The power is amplified by the addition of new functional air inlets and a lower valence.
Check out a Dodge Durango this summer by visiting Oliver C. Joseph. The Dodge Durango is one of many SUVs we carry across the FCA US LLC umbrella.